It is Not a One Size Fits All Outcome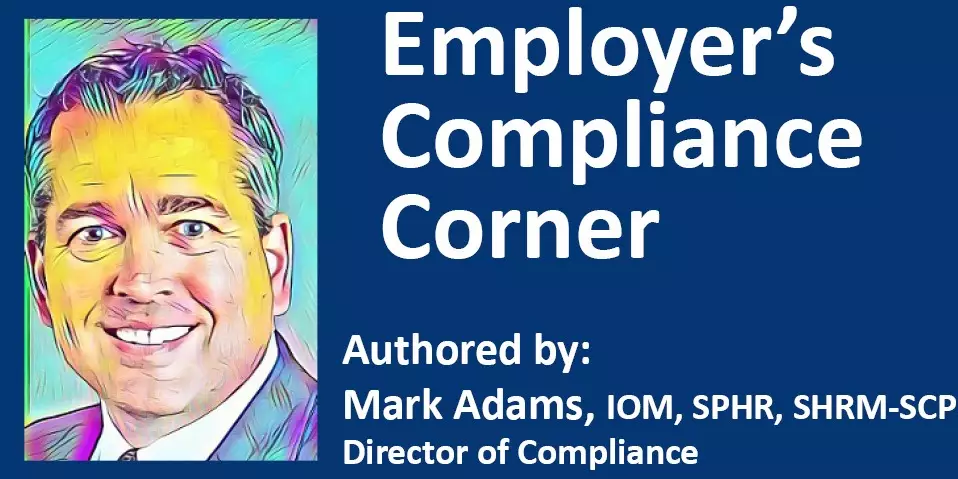 Now that 2021 is here, we are in the next phase of implementation of the Massachusetts Paid Family and Medical Leave Act.  Effective January 1st, claims can be submitted by covered employees for:
a serious health condition that incapacitates them from work (up to 20 weeks).
the birth, adoption, or foster care placement of a child, (up to 12 weeks);
a qualifying exigency arising out of the fact that a family member is on active duty or has been notified of an impending call to active duty in the Armed Forces (up to 12 weeks); or  
for a family member who is a covered servicemember with a serious health condition (up to 26 weeks).
In total, an employee can only take a combined total of 26 weeks for any combination of reasons in a benefit year. (July 1st brings the added ability to go out to care for a family member with a serious health condition.)
Many employers have been wrestling with the challenges that PFML may bring on their own leave administration policies, but the question that has often been posed is: "if an employee of mine contracts COVID-19, will they be eligible for MA PFML?"
And the answer to that question is – not necessarily. When it comes to COVID-19, we have come to find a wide spectrum of case severity. From asymptomatic carriers to fatalities, they vary greatly. In between, lie carriers of the virus that manifest symptoms more akin to a bad case of the flu and yet still others that require hospitalization or more intensive treatment.
Understanding this variety is important when it comes to applying the standard for MA PFML eligibility – is it really rising to the level of a serious health condition? At first blush, many would say "of course it is – after all, look at what this condition has done to disrupt society and the world!" For many, there has almost been a blind assumption that someone who tests positive would automatically qualify. 
But when you look at the serious health condition definition further, it is not that cut and dry. To meet the standard under the final regulations (which borrows from the federal Family and Medical Leave Act in many respects on this topic), the illness needs to involve either inpatient care in a hospital, hospice or residential medical facility; or continuing treatment by a health care provider. While the obvious severe cases that involve hospitalizations would clearly qualify, where does that leave the cases where a person is asymptomatic and just quarantining at home; or those they have symptoms that fall short of requiring hospitalization?
The answer to that question lies in what constitutes "continuing treatment"? Diving into this term further, continuing treatment is defined in a variety of ways covering permanent long-term conditions, chronic conditions, incapacities for pregnancy or prenatal care. But when it comes to COVID-19 cases, the question of "continuing treatment" centers upon whether the condition involves "incapacity and treatment."  More specifically, is there an incapacity of more than three consecutive calendar days that further requires treatment of two or more times within 30 calendar days for the condition or treatment on at least one occasion that results in a regimen of continuing treatment under the supervision of a health care provider? (On this latter point, a "regimen" of continuing treatment includes "a course of prescription medication or therapy requiring specialized equipment to resolve or alleviate the health condition".)
Reflecting upon this standard, while a case of COVID-19 arguably may put someone out of work for a period of time (assuming for sake of argument that remote work is not possible), is there really "continuing treatment" involved (as described above) for these asymptomatic or less severe cases? For the PFML claimant, being able to document their continuing treatment will be critical for getting their PFML claim ultimately to be approved.
It is also somewhat telling that while the Department does have the wherewithal to tweak their interpretative positions and have chosen to exercise that authority recently in the form of emergency regulations on how leaves for birth, adoptions and foster care placements should be handled due to COVID-19, they have not enacted other emergency regulations to relax the serious health condition definition relative to COVID-19 cases.
In short, for HR professionals who are confronted with questions by their employees about whether they may be eligible for PMFL benefits, they need to respond by saying that these situations will be evaluated on a case-by-case basis.
Similarly, for employers who may have been subsidizing employees who have been away from work due to COVID-19 situations and have been exploring rescinding those practices on the assumption that the state PFML law would afford an alternative form of compensatory relief for these affected employees, my response is "not so fast, it is not a one size fits all outcome." 
---
Thank you for viewing this article in EANE's Employer's Compliance Corner Blog, Authored by our Director of Compliance, Mark Adams. Please visit again soon to stay up to date on today's compliance updates and best practices for employers.