Mutual of America offers a wide variety of retirement plans for employers and organizations of all sizes. MoA delivers the cost-efficiency of a full-service provider: one company to help you meet your investment, communication and administrative responsibilities.

Special EANE Member Benefit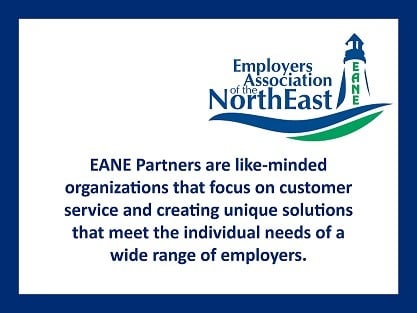 Preferred Pricing | MoA will waive fees and expenses for your plan participants just for being an EANE member. You have the power to design the type of retirement plan that best suits your organization and employees, all with a fee waiver that could save you thousands of dollars.
Plan Options Include:
401 (k)/Roth 401 (k)
403(b)/Roth 403(b)
457 (b)
401 (a)
Defined benefit plans
SIMPLE
Simplified Employee Pension
Deferred compensation
Tax-deferred annuity
New 2022 EANE Member Benefit In Collaboration With MoA
Employers Association of the NorthEast members are now able to join a Multiple Employer Plan (MEP) offered through Mutual of America. EANE member organizations can give their employees a qualified retirement plan with comprehensive services.
A solid, well-managed retirement plan can help attract and retain top talent, but many employers, especially smaller ones, find plan administration costly and time-consuming. Now you can enhance your employee benefits package quickly and easily.
---
To find out how easy it is to offer customized retirement benefits to your employees complete and submit the form below.
MoA Inquiry
EANE Member inquiry for MoA Information