Why You Need To Consider Both!
Article Contributed by Meredith Wise
The pandemic has hastened what was already happening in the workforce. Baby boomers are exiting in record numbers, schools being closed and disruption in childcare availability has led to many women leaving the workforce, the sudden move to remote work for many individuals has brought a realization that they don't need to work from an office; in fact they don't see the need to work in the same state! Individuals furloughed or laid off are deciding that they don't need full-time work. They have put their entrepreneurial hat on and joined the gig workforce. Millennials are moving into leadership roles and Gen Z is entering the workforce. The recruiting and retention tools used even 3 years ago will not be effective today and moving forward. Therefore our Total Rewards and EVP need to change!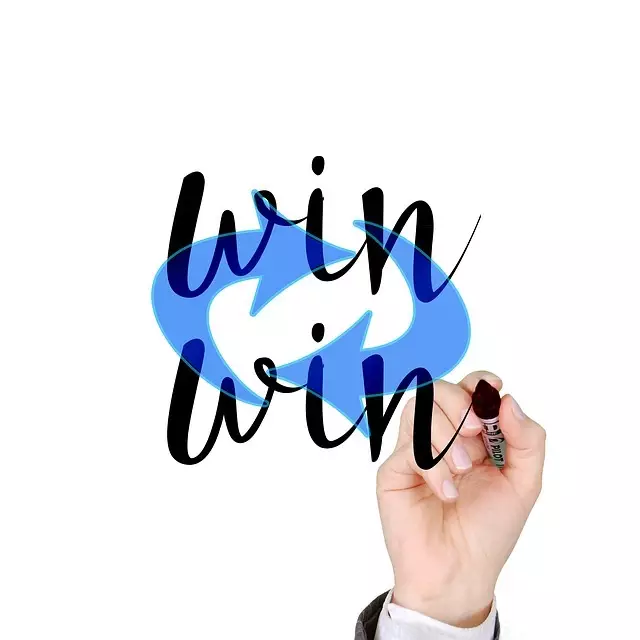 So how are Total Rewards and Employee/Employer Value Proposition defined and how do they fit together? Let's take a look at both to understand why it's past time to take a step back and revise them.
The term Total Rewards has been used since the 1990's to define the package of benefits and pay which employers offer their employees. It has provided human resource professionals and management a vehicle to fully describe, analyze and market the valuable opportunities available to their employees. The first models included components of
(1) compensation such as base and merit pay, incentives, promotions and pay increases,
(2) benefits such as health, income stability (LTD, STD, and Life insurance), paid time off and retirement; and
(3) personal growth opportunities such as training, career development and performance management.
WorldatWork formalized the first Total Rewards model in 2000. Since then, the definition and tools have expanded to include workplace flexibility, recognition, career opportunities, wellness and well-being. The Total Rewards package your organization offers is the tangible, definable benefits and pay you offer. To ensure it attracts and retains the talent your organization requires, your Total Rewards need to be strategically crafted and developed. For most of us, this Total Reward package has not been adapted to reflect the change in our workforce or the candidate pool. WorldatWork has developed a Total Rewards Model Inventory. It is a great starting point for benchmarking and defining the elements of your Total Rewards model/tool.
An organization's Total Rewards package is one piece of the Employee Value Proposition (EVP). The EVP is, basically, the promise an employer makes to its employees detailing what the employer will provide to employees when they bring their skills, experience and commitment to the workforce. This promise obviously includes your Total Rewards package, but it goes beyond what is normally included there. This promise involves the culture of your organization, the career stability and growth opportunities, the work environment and the positive relationships/team spirit which are present in your workplace. Your EVP drives employee engagement, morale and productivity. Universum, a Swedish consulting organization has summed it up nicely, ". . . EVP defines how you'd like to be seen and experienced by employees and candidates." It is what sets you apart from your competitors. For many organizations, the EVP details the core values of the organization and its mission/vision. It describes what it is like to work there; the culture, the team, the opportunity for learning and the role each employee plays in meeting organizational goals. It answers the question Why do I want to work here?
For most of us, our Total Reward package has remained stagnant over the last 10 – 15 years. While insurance carriers may have changed, some new voluntary benefits may have been added, and we may have tweaked our vacation/holidays/paid time off, the majority of our package remains the same. However, our candidates and employee expectations and needs have not remained stagnant. They have changed tremendously, and therefore our Total Rewards model needs to change as well. Put yourself in the shoes of the type of individual you'd like to attract. Is your Total Rewards package going to appeal to that individual? Does it contain the personalization, flexibility and transparency they are looking for? Does it offer choice in which benefits I want or need? If I'm a 20 something, I'm probably not interested in health insurance but I may be very interested in how you can help me pay off some of my student loans. If I'm in my 50's, I'm probably looking more at contributions to retirement plans than I am in dental or vision insurance. Everyone is looking for paid time off!
Putting yourself in a candidate's shoes, as well as asking your employees why they stay with you, will help refine the Total Rewards package and your Employee Value Proposition.
Here's a sampling of some great EVP's from some of our members. They show the passion and heart of the organization.
"A work life is more than just making a living." There's nothing more satisfying than finding a job that doesn't feel like work. If what we do is what you'd love to do, apply for an open position. We're always looking for people with a passion for the extraordinary to join our team." (Woodmeister Master Builders)
"COCC Collaborative to the Core. Your career starts now. If you seek an organization filled with passion, teamwork, and results, then we encourage you to join the COCC experience!" (COCC)
"At Westfield Bank, we believe better banking starts with finding the right people. Folks who go the extra mile, work late If needed, and believe customer service and attention to detail matters." (Westfield Bank)
"Make a Mark In Your Career & Community. Depth. Drive. Experience. People. Culture. Community. Service" (Meyers Brothers Kalicka, P.C. (MBK)
"Dymotek employs the best and brightest people looking to shape the global plastics manufacturing industry. We are always searching for people that are up for a challenge, and approach each project with a positive, customer-focused attitude." (Dymotek)
"Find Your Calling. There's no typical workday at CHD. But every day, your work will make a difference. Join us and solve real problems right here in your community. We are fierce defenders of human rights, advocates for families in crisis, and champions of everyday people. We're first responders and lifelong allies. We're creative problem solvers who find solutions where others cannot. If you're ready to be a hero in someone's life, we'd love to learn more about you." (CHD – Center for Human Development)
How does your EVP compare?