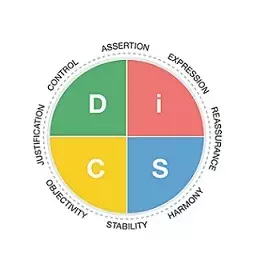 Situational Leadership is probably the best known and certainly the most widely used leadership process in the world.  Based on research carried out by Dr. Paul Hersey and Ken Blanchard, Situational Leadership has provided over 10 million managers with the tools needed to lead effectively in an increasingly complex world.  Learn how to adopt a leadership style that generates heightened performance and improved productivity in any situation.
This training leverages the findings of a DiSC® assessment tool which participants complete before the training series begins.
Who Should Attend
Front-line supervisors, managers and professionals in any industry
Learning Objectives
Use the Situational Leadership model to assess employee ability and motivation
Identify specific actions to take based on employee ability and motivation
Target opportunities for employees to learn new skills, take on greater responsibility and become more engaged
Practice training employees using a 4-step adult learning process
Receive feedback on the clarity of your training techniques
HRCI™ & SHRM® Credits: 6.5
Credits for this training are HRCI™ Business Credit eligible.
To register for this class as an individual training (rather than as a part of the 5-day series) please call 877.662.6444 for available dates and locations.