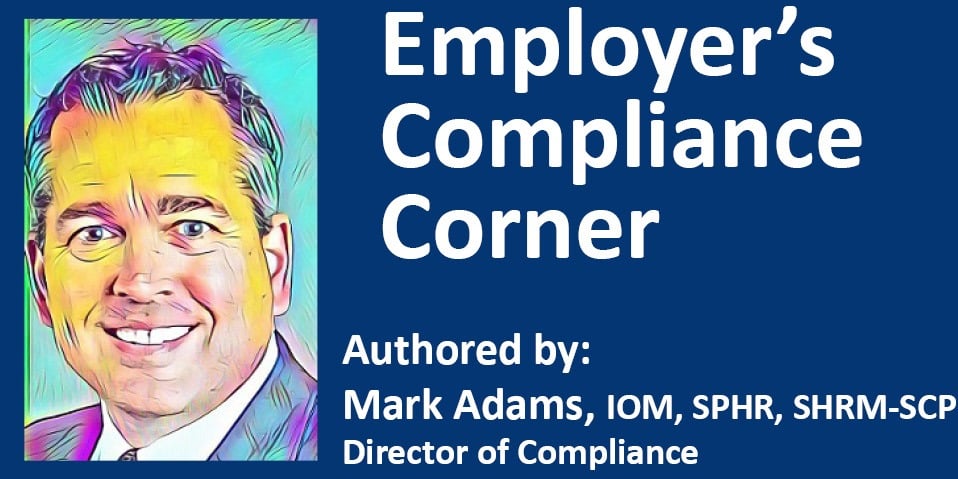 As the pandemic slowly recedes and we move back to "normal" or "new normal" (depending upon your point of view), the "pass" that employers have had to varying degrees in order to manage their way through the disruptive forces of the pandemic will be ending as well. What will the "new normal" look like from an enforcement point of view?
Well, the DOL and other agencies have started to tip their hand and the news is not very reassuring.
The DOL has commenced an FMLA audit initiative. While targeted to warehouse and logistics industries out of concern that employees in those sectors have been deprived or retaliated against for exercising their FMLA rights during the supply chain crisis, the data to be collected during these audits (if found not to be industry specific) could broaden its scope down the road.
The DOL has further expanded its online communications to raise greater awareness to workers about their rights to be free from retaliation under various laws that fall within their jurisdiction.
OSHA has issued a proposed rule that, if implemented in its current form, would expand the scope of OSHA Log 300 information that some employers would be required to submit electronically. The proposed standard would require employers with 100 or more employees in certain high hazard industries to submit not only their 300A summary form but also their 300 and 301 forms as well. (Under the current rule, only the 300A summary form had to be provided.)
The Office of Federal Contract Compliance Programs (OFCCP) has begun a registration and verification protocol requiring federal contractor to register and certify that that they have affirmative action programs in place.
The National Labor Relations Board announced in February an initiative to seek injunctions against employers who "threaten or coerce employees" during union organizing campaigns (thus further expanding its authority under Section 10(j) of the National Labor Relations Act).
As reported in one of my earlier blogs, there is also the Employment Opportunity Community Commission's proposed rule to revisit the data collection of pay information on future EEO-1 reports with an eye towards using them to gauge enforcement efforts on pay equity.
Last (but certainly not least), there is the memorandum of understanding between the U.S. Department of Labor, Wage and Hour Division and the National Labor Relations Board to share information and resources to better coordinate efforts and conceivably engage in joint investigations and enforcement activity.
What is happening on a federal level is akin to what you and I encounter when putting a jigsaw puzzle together. When confronted with the varying pieces, you do not quite know how they fit. However, as the pieces are assembled, the picture comes into focus. For employers, the picture is one of greater employer monitoring and oversight by federal agencies in order to more strategically and proactive target enforcement efforts.    
What can you do now? Consider re-examining your employment practices, conduct an HR Audit or more focused reviews of key practices such as leave administration, wage and hour or pay equity. Be proactive in resolving non-compliant practices on your own terms. Having to do so in response to governmental investigations, conciliation agreements or litigation can create further employee backlash, disengagement and damage to your company's reputation and employment brand.
---
Thank you for viewing this article in EANE's Employer's Compliance Corner Blog, Authored by our Director of Compliance, Mark Adams. Please visit again soon to stay up to date on today's compliance updates and best practices for employers.