This training has not been scheduled for its next public presentation. Please contact our Learning & Development team to inquire about possible dates and locations that are being evaluated at this time.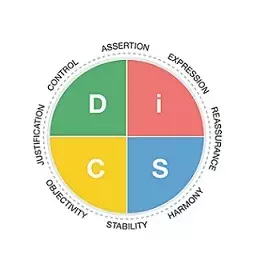 The workplace has always had a certain level of conflict but these days with stress levels rising, intolerance for others' viewpoints and the ever-challenging COVID demands, our worksites are experiencing record levels of conflicts. According to a Psychology Today study, 85% of employees report dealing with conflict on some level, 29% indicate that they deal with it almost constantly, 34% of the conflict occurs among front line workers and 12% of employees say they frequently witness conflict among the senior team.
This series leverages the findings of a DiSC® assessment tool which participants complete before the training series begins.
You, your managers, lead people and senior leadership need to develop the skills to turn this unproductive conflict into productive situations that can improve workplace results and relationships. With insight from the Everything DiSC® Productive Conflict assessment, you'll increase your understanding of conflict behaviors. This class provides you with tools to curb destructive behaviors and effectively respond to the unavoidable challenges of conflict, so that opposing viewpoints can become productive. You'll see how productive conflict can improve workplace results and relationships.
This program can be beneficial for leadership and individual contributors. It is a must for HR Professionals. Register your team for our virtual public session or bring it onsite as a value to your entire workforce!
Who Should Attend
Front line leaders, managers, supervisors, project managers, individual contributors
Learning Objectives
Explore the destructive and productive conflict behaviors of your style and others.
Describe how to manage responses to conflict situations.
Discover communication strategies when engaging in productive conflict with others.
HRCI™ & SHRM® Credits: 6.5