This training is one portion of a multi-session series. Please contact our Learning & Development team to inquire about possible dates and locations that would present the opportunity to participate in this module of the larger Principles of Leadership Series.
Through the use of the DISC Assessment Tool, you'll gain an understanding of the impact of your preferred work style on the way you communicate with individuals and your team. Improve overall performance by increasing your ability to motivate team members using a style that engages them individually. Reflect on your own DISC assessment results to identify strategies for capitalizing on your strengths and interact more effectively with styles that are different than your own.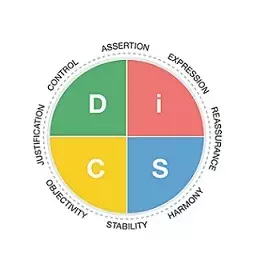 DiSC assessments are available in English and Spanish form. Everyone will get the English assessment to complete unless you contact us and request the Spanish form. The completed report will be sent in the language the assessment is completed in.  Please note that the course will be delivered in English. 
Who Should Attend
Front line leaders, supervisors and managers
Learning Objectives
Understand what motivates and stresses you at work
Learn how to adapt your style to other co-worker's styles to improve communication and performance
Create a development plan for one of your direct reports
Registration Fee
EANE MEMBERS | $280 Per person
FUTURE MEMBERS | $350 Per person