This 3-part series is intended for an intact leadership team that wants to focus on three fundamentals of the dynamics of leadership:
Vision
Alignment
Execution
Each member of the team will complete the Everything DiSC Work of Leaders assessment. The profile generated will offer unique insight into their role as a leader. This program will help participants answer important questions such as:
How does my leadership style impact the group?
Could I be more effective as a leader if I adapted my behavior?
How do I motivate my team with my style of leadership?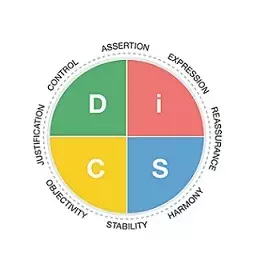 Work of Leaders encourages leaders to understand their own leadership behaviors and how they impact their effectiveness. Everything DiSC® Work of Leaders™ approaches leadership as a one-to-many relationship, as opposed to the one-to-one relationship of management. It focuses on tangible steps directed at leading a group or organization toward desired outcomes.
Session 1 | Introduction to the Work of Leaders & Crafting a Vision
Session 2 | Work of Leaders: Building Alignment
Session 3 | Championing Execution and Action Planning
To learn more about the series please contact John Henderson, Director of Learning & Development @ [email protected] or call 877-662-6444