Discover Your DiSC® Style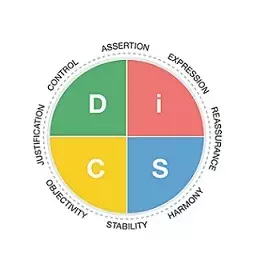 Understanding how we work with others and how others perceive us, makes us more effective in our jobs. Through this highly interactive program, you'll learn about your own communication style, debunk some misconceptions about others' styles and develop a personal action plan to adapt more effectively.
This program leverages the findings of a DiSC® assessment tool which participants complete before the training series begins.
DiSC assessments are available in English and Spanish form. Everyone will get the English assessment to complete unless you contact us and request the Spanish form. The completed report will be sent in the language the assessment is completed in.  Please note that the course will be delivered in English. 
Who Should Attend
Employees who want to understand how to work more effectively with others.
Learning Objectives
Describe behavior and its contributing factors
Complete the DiSC® personal Profile System and identify your behavioral style
Discuss your behavioral tendencies and how they affect others
Recognize the strengths and limitations of different behavioral styles
Learn methods for adapting to the behavioral style of others
Registration Fee
EANE MEMBERS | $244 Per person
FUTURE MEMBERS | $305 Per person
Register 3 or more participants at the same time for the same class and save 10%
HRCI™ & SHRM® Credits: 3.5
This training is approved for 3.5 HRCI™ Business Credits