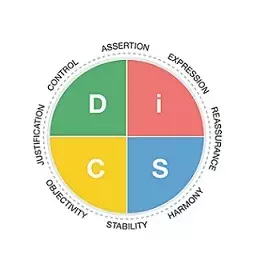 Giving clear directions, practicing active listening skills and using non-defensive communication techniques improves leadership effectiveness. When performance expectations are made clear and reinforced properly, the appearance of bias can be avoided. With improved communication, you'll improve production consistency by increasing the accountability of your entire team. Through interactive discussions and use of real-life situations, you'll learn several management strategies and when to use them effectively.
This training leverages the findings of a DiSC® assessment tool which participants complete before the training series begins.
Who Should Attend
Front-line supervisors, managers and professionals in any industry.
Learning Objectives
Demonstrate and effectively apply four core communication skills: Speak in Specifics, Ask for Input, Listen and Respond, and Use Reinforcement Techniques
Recognize where communicating expectations fits within a performance management cycle
Develop clear goals and behavior-based expectations for the people you manage
Demonstrate a four-step model to clearly communicate and ensure understanding of performance expectations
Write an action plan to apply skills back on the job
HRCI™ & SHRM® Credits: 6.5
Credits for this training are HRCI™ Business Credit eligible.