This training is one portion of a multi-session series. Please contact our Learning & Development team to inquire about possible dates and locations that would present the opportunity to participate in this module of the larger Principles of Leadership Series.
---
Day 1 Of Principles Of Leadership For Supervisors & Managers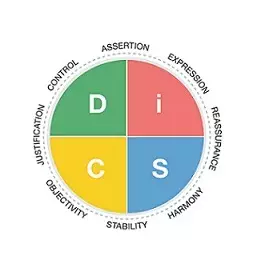 Explore the strategic, philosophical and emotional changes that accompany the transition from worker to supervisor or manager. The nature of critical relationships with higher level managers, peers, direct reports and people outside your organization is examined and specific action for improving relationships and trust are discussed. Through the use of the DISC Assessment Tool, participants will understand the impact of their preferred style on individual and team communication, and their ability to provide motivation and drive overall performance. Participants will have an opportunity to reflect on their DISC assessment results to identify strategies for capitalizing on their strengths and interact more effectively with styles that are different than their own.
This training leverages the findings of a DiSC® assessment tool which participants complete before the training series begins.
Who Should Attend
Front-line supervisors, managers and professionals in any industry.
Learning Objectives
• Understand your role as a leader
• Examine the actions and behaviors needed to establish credibility in a leadership role
• Successful transition to the leadership role
• Develop trust and respect
• Complete the DiSC Assessment
• Understand and discuss your behavioral tendencies and how these behaviors affect others
• Recognize the strengths and limitations of different behavioral styles
• Learn to adapt your own style to others' styles and become more effective at communication and teamwork
HRCI™ & SHRM® Credits: 6.5
Credits for this training are HRCI™ Business Credit eligible.